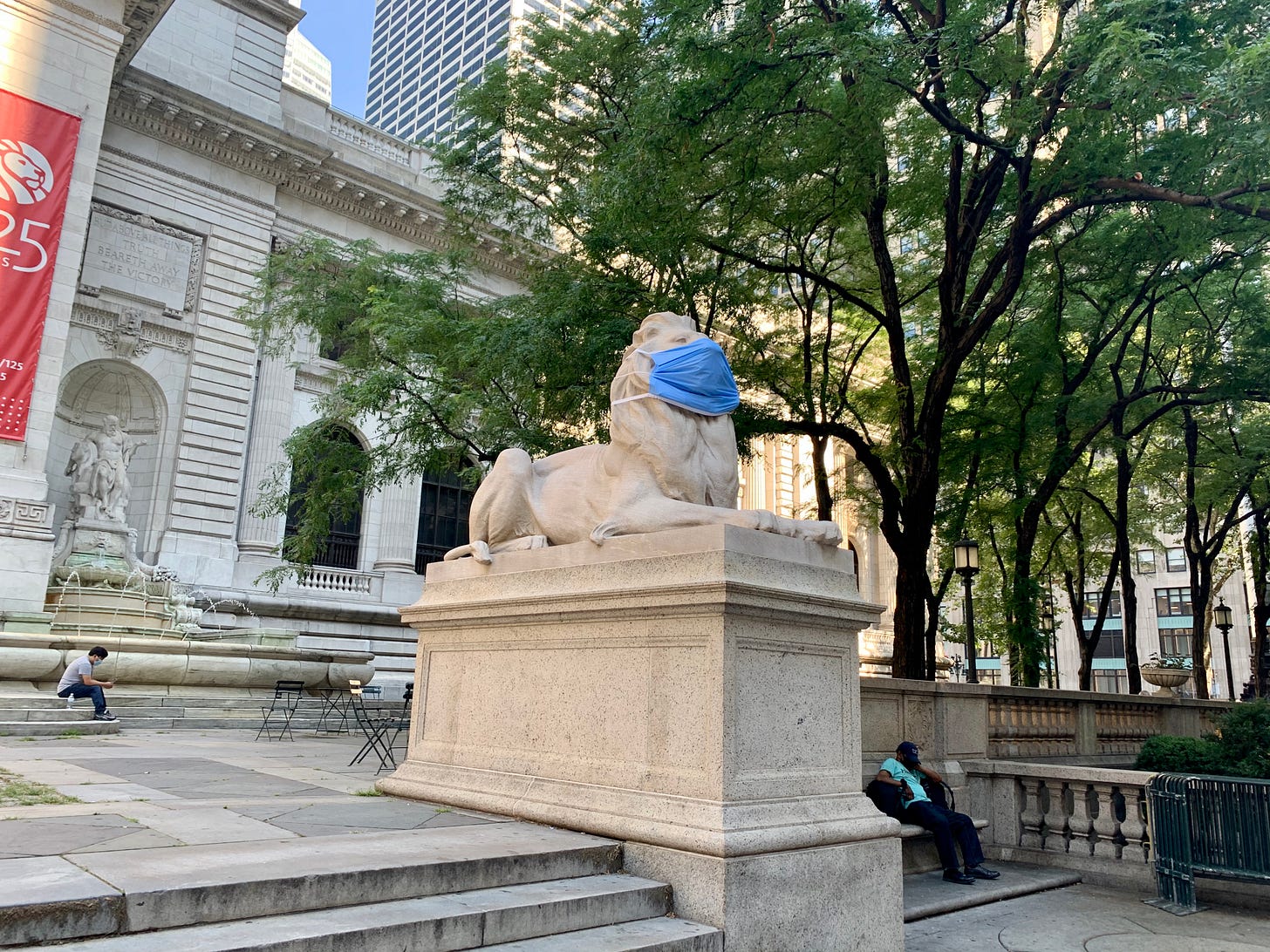 Dear Reader
The day Shira Haas auditioned for the role of Esty Shapiro on Netflix's Unorthodox — the role that would catapult her to international stardom — she got drenched in the rain. Her car got stuck and she was almost late to the audition. When she arrived at the venue, she went to the bathroom, cleaned herself up, took a few deep breaths and walked into the audition, where she sang Jeff Buckley's Hallelujah. I asked her what she'd tell herself, if she could go back to that day, a year and a half ago. "It would be "trust yourself, put the doubt aside," she told me. "Everything will come to its place."
A year and a half after the Israeli actress nailed the audition, everything has indeed come to its place. She's received praise and acclaim for her arresting performance in Unorthodox, playing a young woman who leaves the Hasidic Satmar community in Brooklyn to make her own way in Berlin — and an upcoming Emmy nomination is highly likely, if not thoroughly deserved.
Unorthodox is one of the shows that has got me through the pandemic. It introduced me — and everyone else who binged it — to the brilliance of Haas. Even though it feels like another time, the beginning of the pandemic, when Unorthodox came out, the final scene of the first episode (where her character Esty walks into Berlin's Lake Wannsee and takes off her wig) has stayed with me as one of the most powerful moments in TV this year.
I got to speak to Shira, by phone, from Tel Aviv, where she answered a few of my questions for Deadline. You can read the interview here, and if you haven't yet watched the show, add it to your list.
Here is today's list of arts and entertainment options for your online engagement:
1. The CityParks Foundation continues its SummerStage Anywhere program this weekend by bringing the legendary Fab 5 Freddy and A$AP FERG together, for a chat about how they make music that speaks to the time, Friday July 10, 8-9pm EST / 5-6pm PST on their SummerStage YouTube and Facebook pages.
2. Brooklyn concert hall Elsewhere is offering Sunstreams, a weekly series on the club's Twitch channel that broadcasts live DJ sets from its roof deck. This week's edition, streaming on Friday from 4-7pm PST / 7-10pm EST, will feature the South Florida native Jubilee, spinning grime, dance hall and Miami bass tunes. Elsewhere is matching voluntary donations to a community resource or racial justice organization of the performers' choosing. This week's beneficiary is the Okra Project, which provides food to Black trans individuals in need.
3. New York jazz institution The Village Vanguard started its own live-streaming series last month. They're more like an in-studio experience than a live show. On Friday and Saturday at 6pm PST / 9pm EST, pianist Eric Reed and his quartet will perform his mix of jazz standards and originals, as well as the occasional pop cover.
4. Women's Weekend Film Challenge is hosting a virtual watch party of The Photograph (starring Issa Rae and Lakeith Stanfield), followed by a live Q&A with director Stella Meghie. The first 100 people to register will get an access code to stream the film for free. Saturday, July 11, 3-6pm PST / 6-9pm EST.
5. A Celebration of Life candlelight vigil is being held for Elijah McClain in his hometown of Aurora on Saturday, which is a good time for those of us who can't be there in person to continue to call, email and mail the authorities to demand the justice his wrongful death calls for.
Thank you for reading.
Stay safe, stay sane.
Your Neighbour
Nadia